1 tag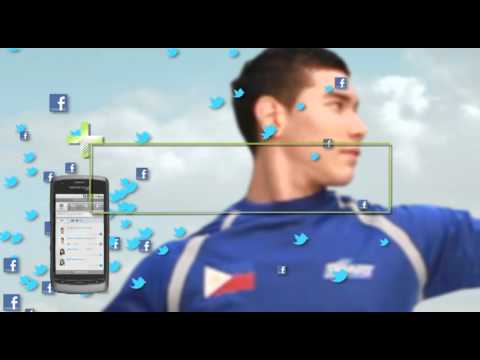 3 tags
Keeper of the goal
You didn't have to keep it! lol jk :D  Afternoon delight :)         
1 tag
Heyya!
Been a long time ,huh? Sorry for not updating you about our babe Neil lately. Been up to something eh. lol :D  Got some Qs answered here:  Q:   A: NO, this isn't. This is just a fanpage created out of love for our sexy goalie. :)  Q:   A: As I've said, I am NOT Neil. I've got his number though. Here you go- 0917…… lol Just kidding! :D I think you should approach...
Thank you for calling. My name is Neil. How may I...
hellyeah-neiletheridge:
Neil, lost in Duren
beingrealtomyself: boosting his confidence while he's lost somewhere After awhile he finally reunited with the team.
hellyeah-neiletheridge: HAAAAY….. *FAINTS* :D
Fact:
nothingbeatsfantasy: Neil Etheridge's legs are way better than mine, considering that he's a dude, a big dude.
Neil and James.
azkalsunited: James is tucking in his shirt! :D submitted by: iamsooperjhaney
FANGIRL JITTERS →
hellyeah-azkals: So we've been thinking of the game just as much as you guys and our main concerns are: Baka maubusan kami ng ticket Baka wala kaming pambili ng ticket When we do get a ticket, we might get seated beside the girlfriend of our Azkals crushie If we do sit beside the girlfriend, we might kill… PSSSSSH! Nadali mo! HAHA! Well, see y'all July 3rd! Yeehah! :))
As promised, here's a massive greeting for you:  HAPPY MOTHER'S DAY MRS. MERLINDA DULA ETHERIDGE!    Thanks for carrying a baby in your tummy for 9 months and bringing him out to the world, whom everyone knows now as your only child, Neil.  Thank you for sharing your son to us through this great sport called football.  We may not know you personally, but as per Neil, you...
Kung sa England, ganito ang mainit…   ANO PA KAYA SA PILIPINAS??? The weather is NEIL ETHERIDGE….. super hot! :)) 
mische: lionelandresmessi: haha LMAO…tickets for July 3 please!!! ;)
36 days of Tumbloggin' …  36 followers (plus 1 = 37  Haha!)… MASSIVE THANKS TO EVERYONE! :)) Keep supporting the hottest Goal Keeper alive.  Much love from Neil's future wife. CHOS. :)
THIS KILLED MY BUTT!    He thought "aware" was "awaKe".  He didn't know he's gwapo?! LOL 
Neil Facts Right From The Horse's Mouth (Este,...
  Ang sabi ko nga, kakausapin ko si Congressman para ipagpatayo ka ng sarili mong basketball court. At kung kakayanin ng budget, isang golf course… All for you, babe :)  Kung kulang pa sa iyo ang isang bandehadong pork adobo, ipagluluto pa kita ulit ng isa pang bandehado! :D    And, you're one of the reasons why we are so proud to be Filipinos! :)    Get ready, Bora! As the...
azkalsunited: Photos courtesy of Joanne Samsom Photographer by Patty Mendoza Grooming by Zooey/Zowee Styling by Lorenz Namalata Assisted by Gelo Clavano and Lyka Orhel Special thanks to W Talent Mgmt, Julo De Guzman, and Christel Boncan of Commune MNL www.wtalentmanagement.com
One month ago, Japan was hit by a massive earthquake and a tsunami…  Then, Neil Etheridge tweeted:     YA DIG?!  lol 
Anonymous asked: Does Neil smoke? Saw a photo from his friend in the UK. http://yfrog.com/user/jamesmowat/photos
1 tag
   HAPPY MOTHER'S DAY MUM MRS. MERLINDA DULA ETHERIDGE!  (Better late than nevah…)    WHEN IT'S PHILIPPINES TURN TO CELEBRATE MOTHER'S DAY ON MAY 8TH, YOU'LL BE REMEMBERED AND FOSHIZZLE GREETED MOM-IN-LAW :) 
1 tag
And they talked about WAXING…            …so there, take advices from babe! LOL :D 
Watch
FROM: http://twitter.com/followela  Thank you :) This funny duo never failed to make us laugh! :D  I actually died with their "earthquake outfits"… Haha!  Paging ABS-CBN….. here are the new discovered comedians :) 
A young Neil Etheridge in Action.
simongreatwichandneiletheridge: Looking good in the football attire babe! :) Neil Etheridge doing his best Michael Jackson impression on the pitch! Love it! 
1 tag
OMGGGGGGGGGG!
simongreatwichandneiletheridge: ONE WORD: HOT! Damn! You make my dopamine level go high! (via Jacques Palami) *after seeing these pics, I heard something fell on the floor*  Me: "OH, MY JAW!!!"  HAHAHA. Nakkkow, talaga naman ang Neil KO!!! :)